Happy New Year From The Brannigan Team
Thank you for your friendship, trust, and business over the last 30+ years. We hope you enjoyed receiving this year's annual calendar and if you have not received one, you should be receiving it shortly.
As we start 2022, The Brannigan Team has an important announcement on some upcoming changes to our business. Pete will be taking a step back from the day to day operations of the business to focus on his health and spend some leisure time after 30+ years in the business. Pete will remain available in a leadership role as an advisor and consultant, and Silvia will be at the helm of continuing all sales and marketing activities in the same professional fashion that you've come to expect from Pete all these years. Vicki will be assisting with the daily operations to make sure all our clients have their needs taken care of. We invite you to click on the link below to hear more about what you can expect from us in 2022, and we look forward to providing you and your loved ones with outstanding service in 2022 and beyond!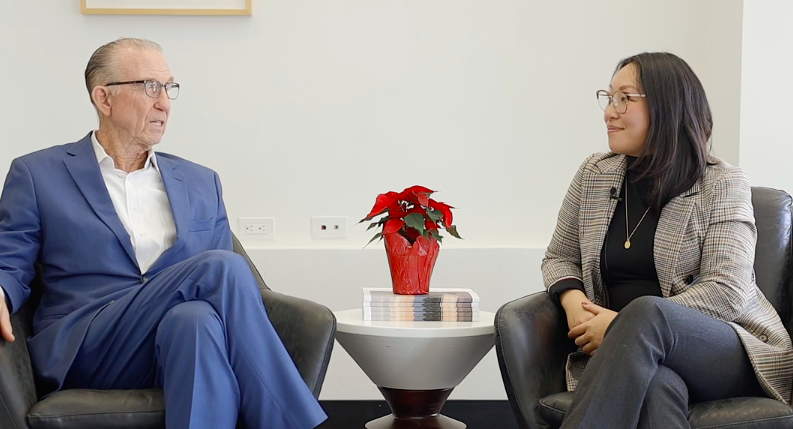 Some Ideas for the Month of January
I am sure you've heard swapping butter or Vegetable Oil for EVOO is better for you, but did you know how much? Extra Virgin Olive Oil has many nutritional benefits and is rich in vitamins, minerals, and excellent for your all over health. Take a look at this extensive list on what's inside this juice of olive

.
| | |
| --- | --- |
| Every year when January rolls around we vow to lose weight, save money or spend more time with family and friends. But what goals do you set for your home? Here is a list of some ideas that will keep your home organized, beautiful, and more efficient this year! | |
| | |
| --- | --- |
| | If you missed it our 49ers started the year and pulled off a 27-24 score that put them into the Playoffs this past weekend with an OT win! That means we have a Wildcard game to enter the playoffs. Don't miss our 49ers play the Dallas Cowboys this Sunday 1/16/22 at 1:30 PST. |
| | |
| --- | --- |
| Before you hit that "snooze" button again check out this great list of top 5 Benefits of getting moving in the morning. It's not only great for you physical health, but also will keep you feeling good mentally too. | |
| | |
| --- | --- |
| | Klay Thompson made his season debut on Sunday night, as the Golden State Warriors defeated the Cleveland Cavaliers 96-82 at Chase Center. Thompson scored 17 points in  in his first game of action since the 2019 NBA Finals in just 20 mins!! If you don't want to miss the next one then check out the schedule here. |
San Francisco Real Estate
As we kick off 2022, let's talk about what's happening right now in the real estate market. There is so much speculation right now – from rising inflation to interest rates, to what impact omicron and subsequent variants will continue to do to change our daily lives. One thing is certain – inventory (supply vs. demand) will be a market indicator more than ever this year. And realistically speaking, the number of listings on the market are at record lows, especially for single family homes in San Francisco.
We have come a long way since the start of COVID lockdowns in 2020, where we experienced a brief halt in the market. Since then, the market has certainly come roaring back. Single family home prices have set new highs in San Francisco and around the Bay Area, and condo prices have climbed back up to pre-pandemic levels in most parts of the city.  
Properties are still receiving multiple offers, and this past December, the market was surprisingly active with a record number of sales despite the holiday season. Serious buyers are looking diligently everyday – we just don't have enough inventory to satisfy everyone.
As we continue on into the year, we will share more information about the market and we hope to be able to help you with buying or selling if you are considering it this year. Whether or not you are, please feel free to ask us for a free home valuation and find out what your property is worth in today's market.
You may be surprised with how much your home has appreciated in just the last year alone!
Thank you for reading our newsletter, and we look forward to continuing to provide you with useful content all year long.
Below is a look at our most current data which includes 2021 sales results and statistics created by our Chief Market Analyst Patrick Carlisle.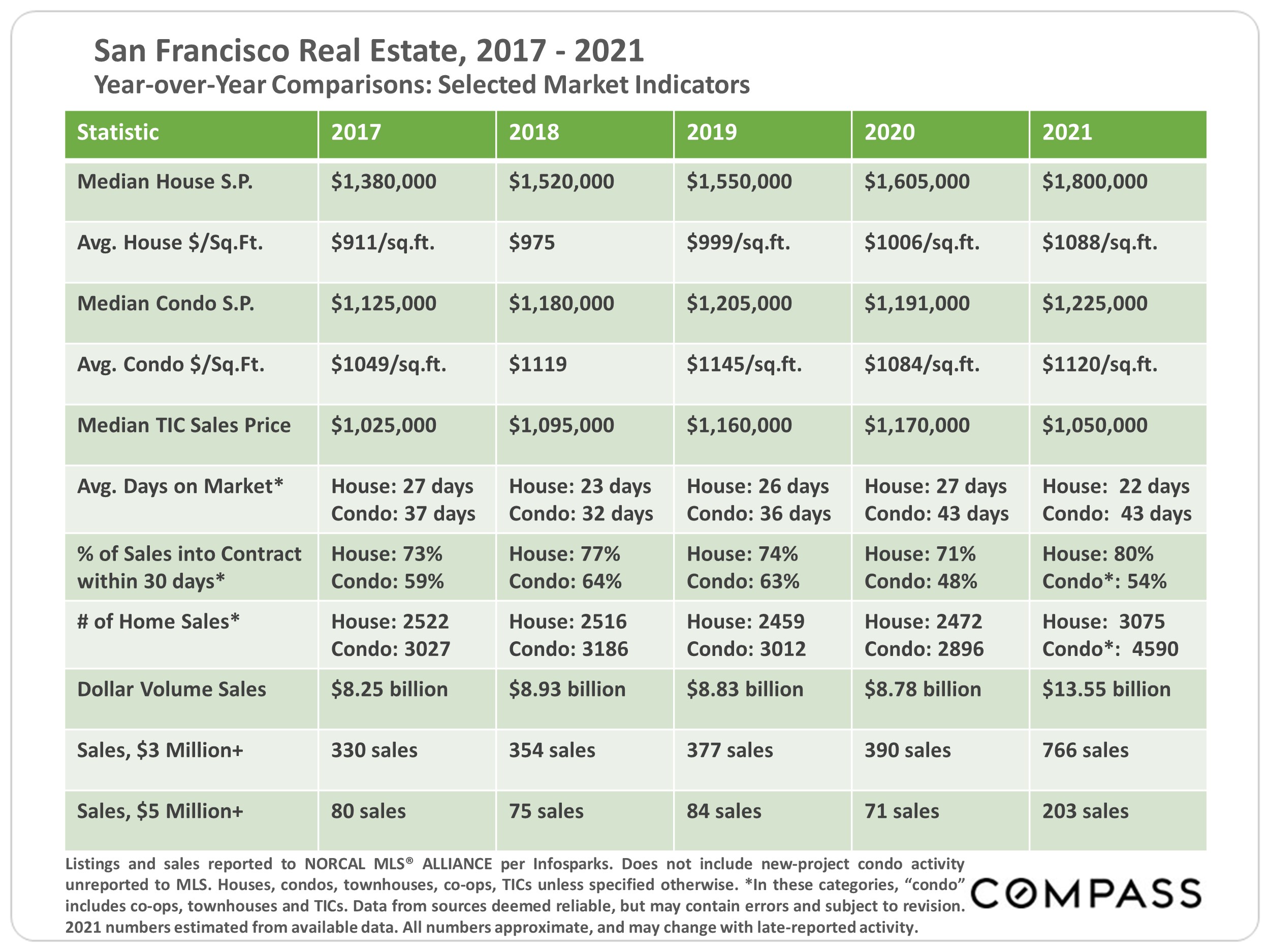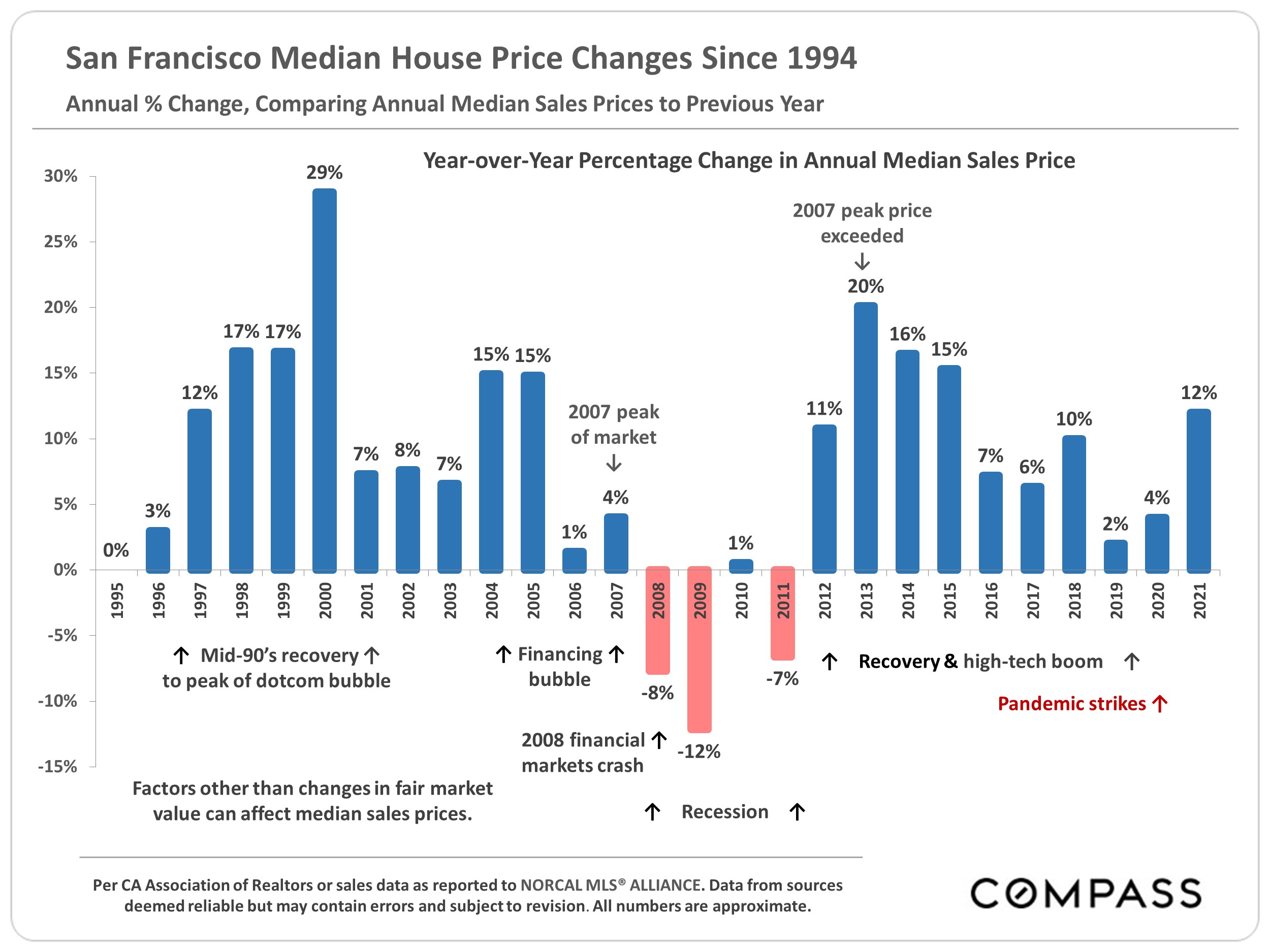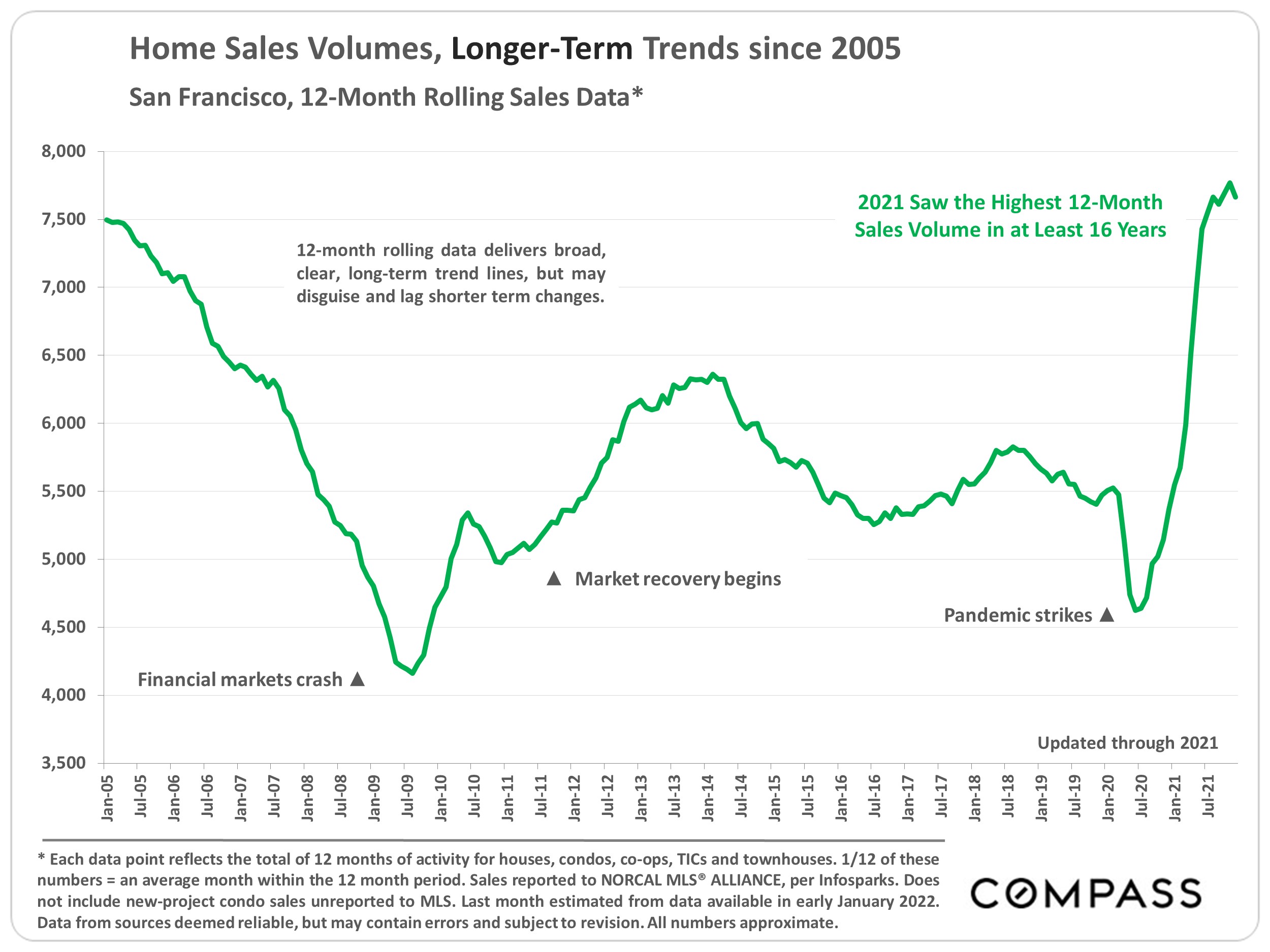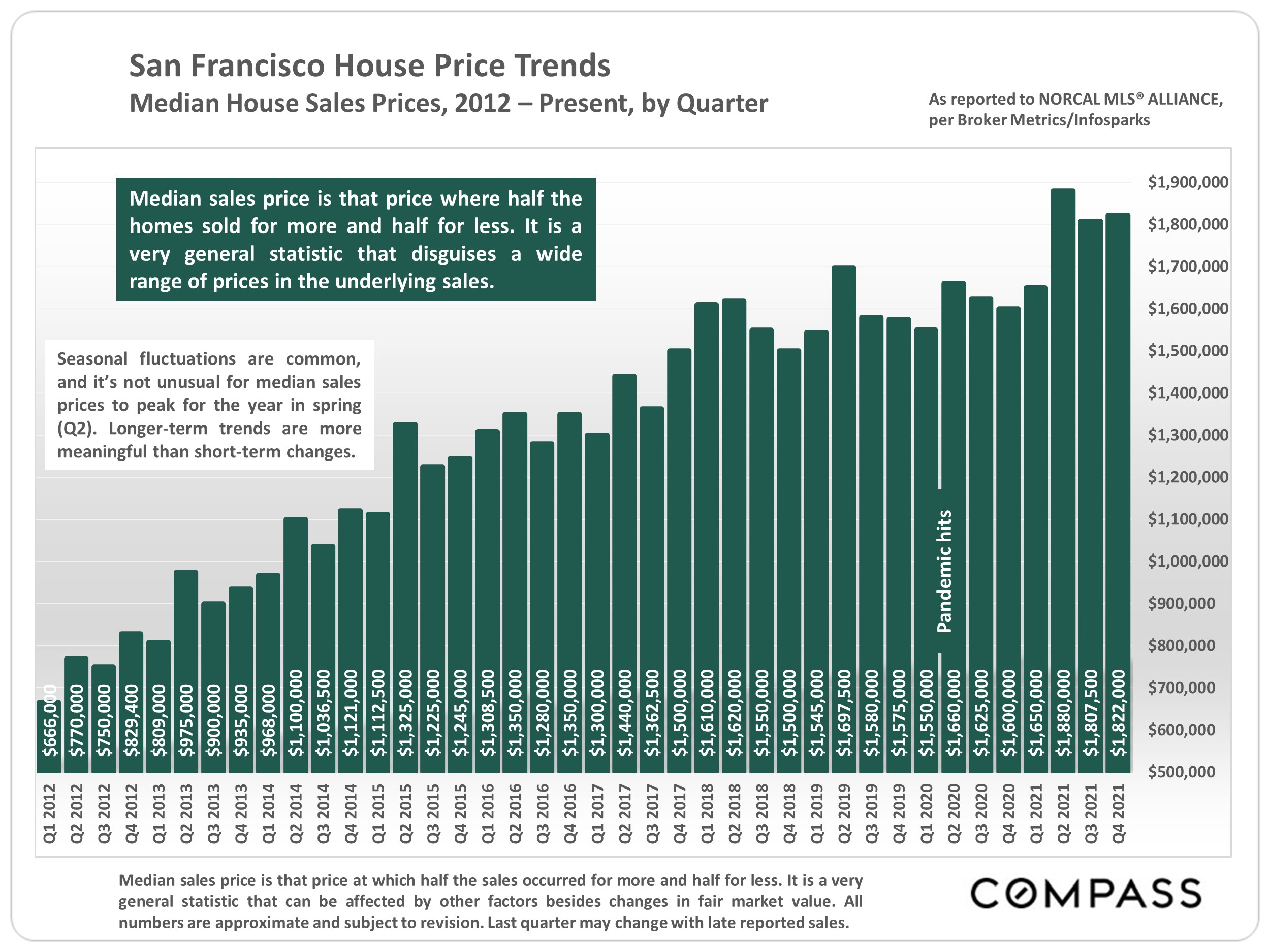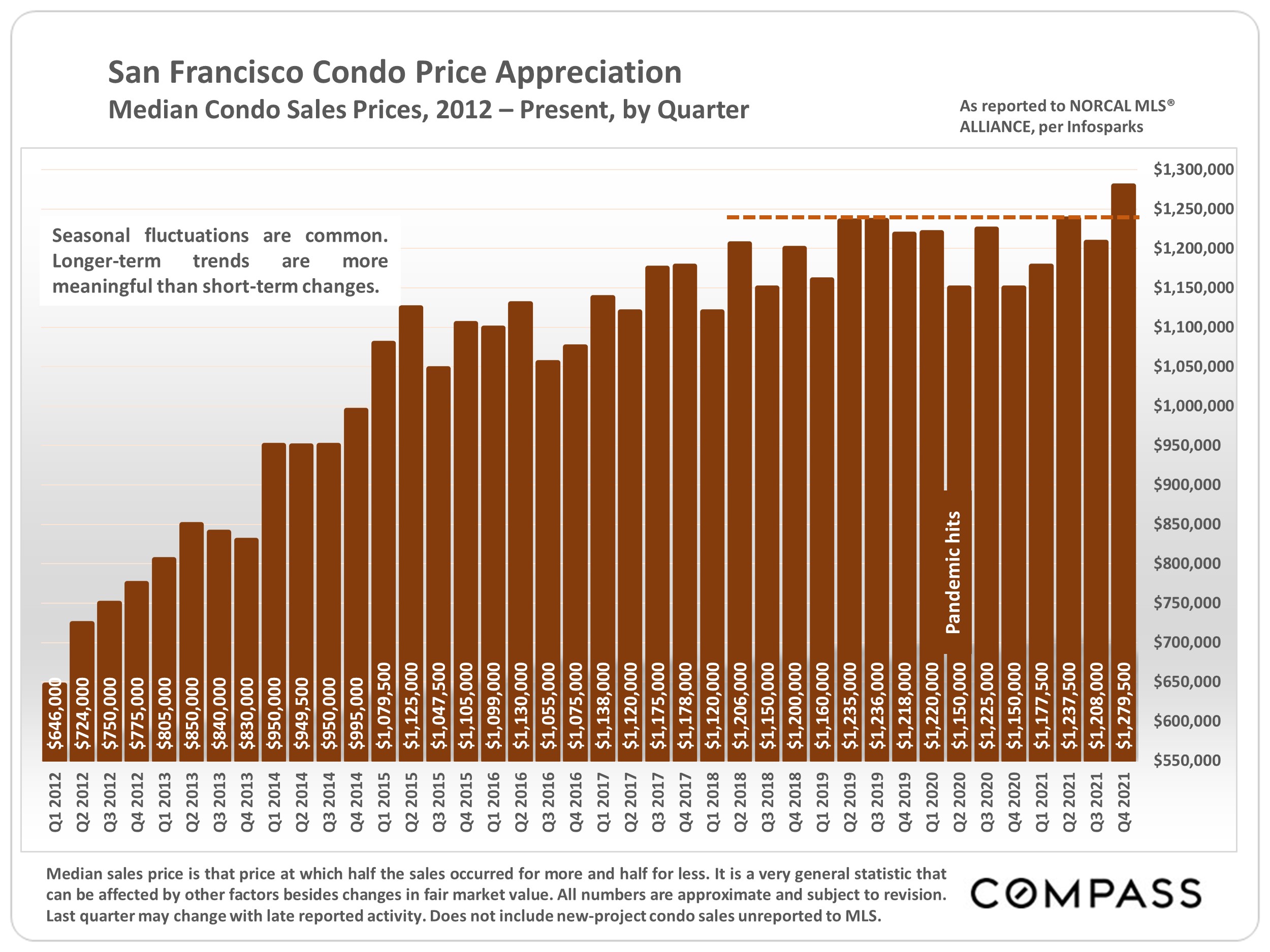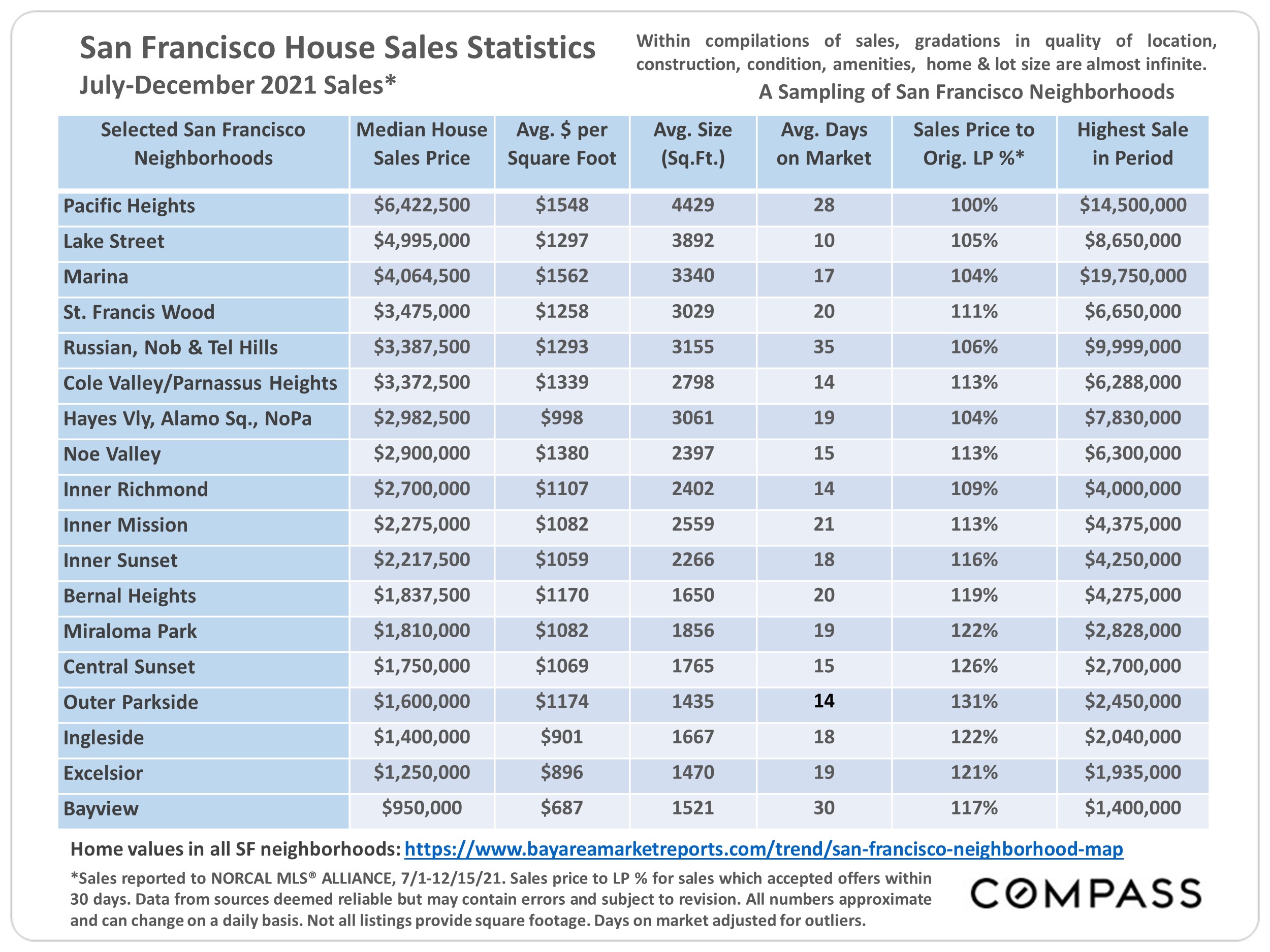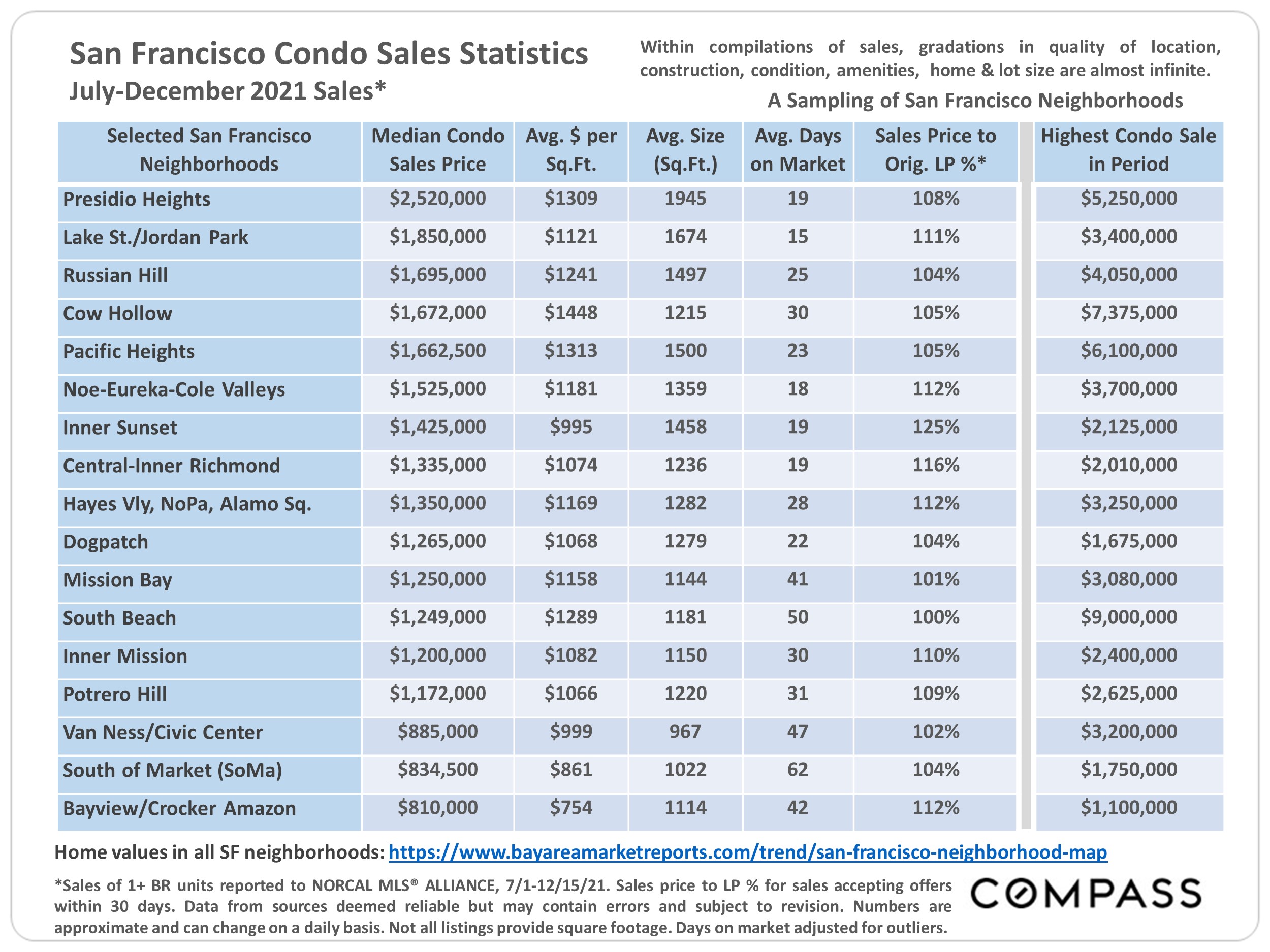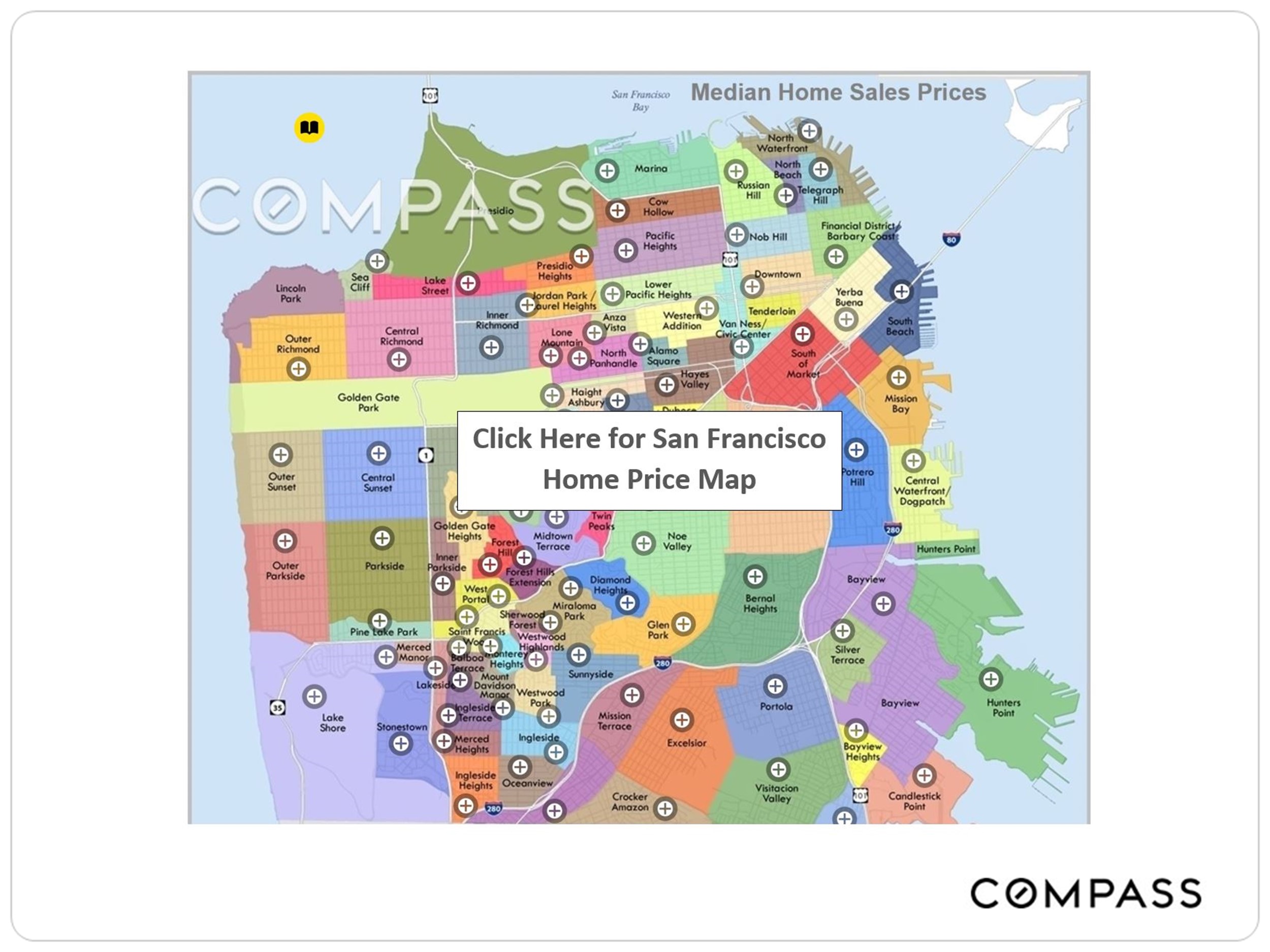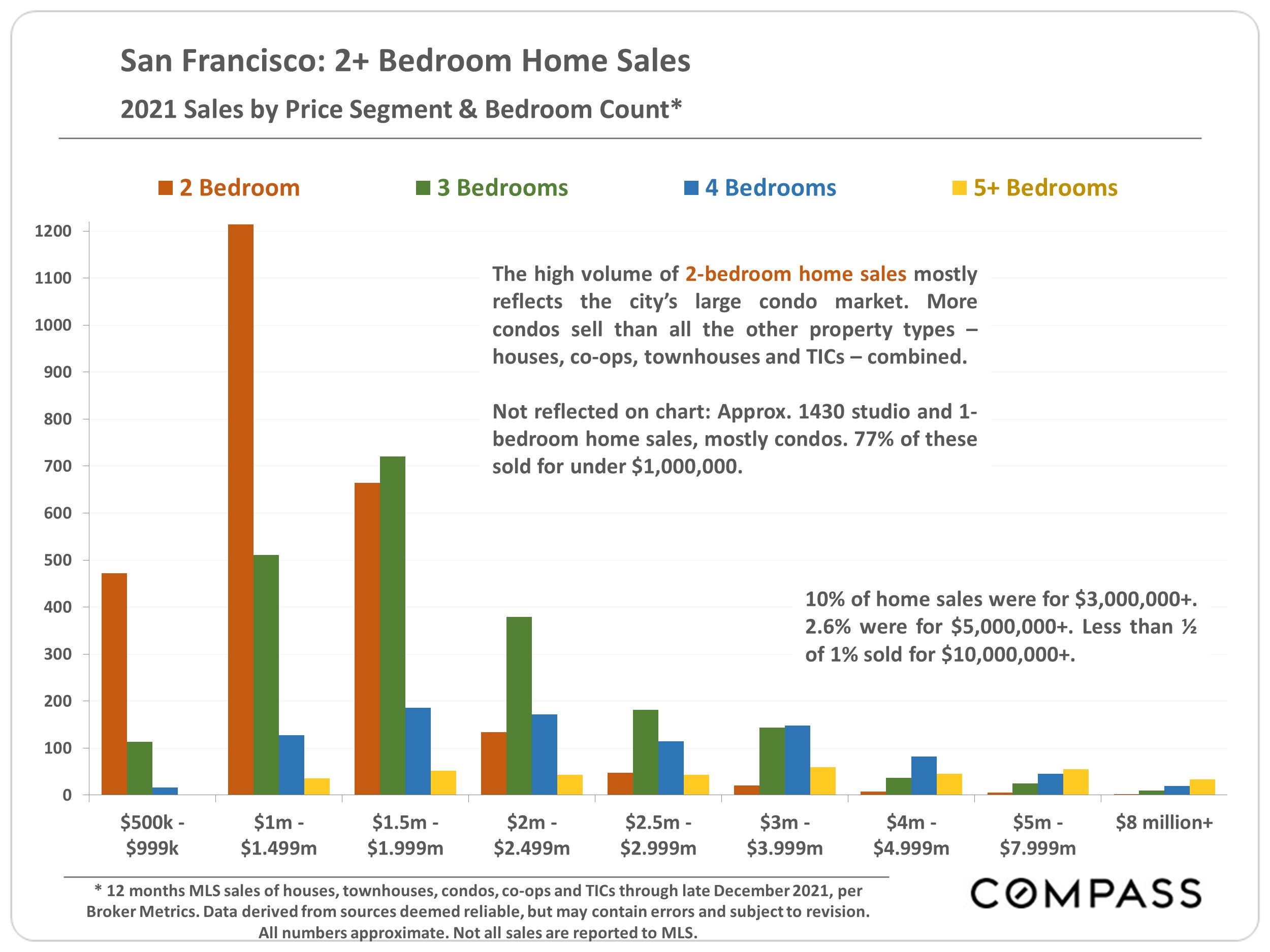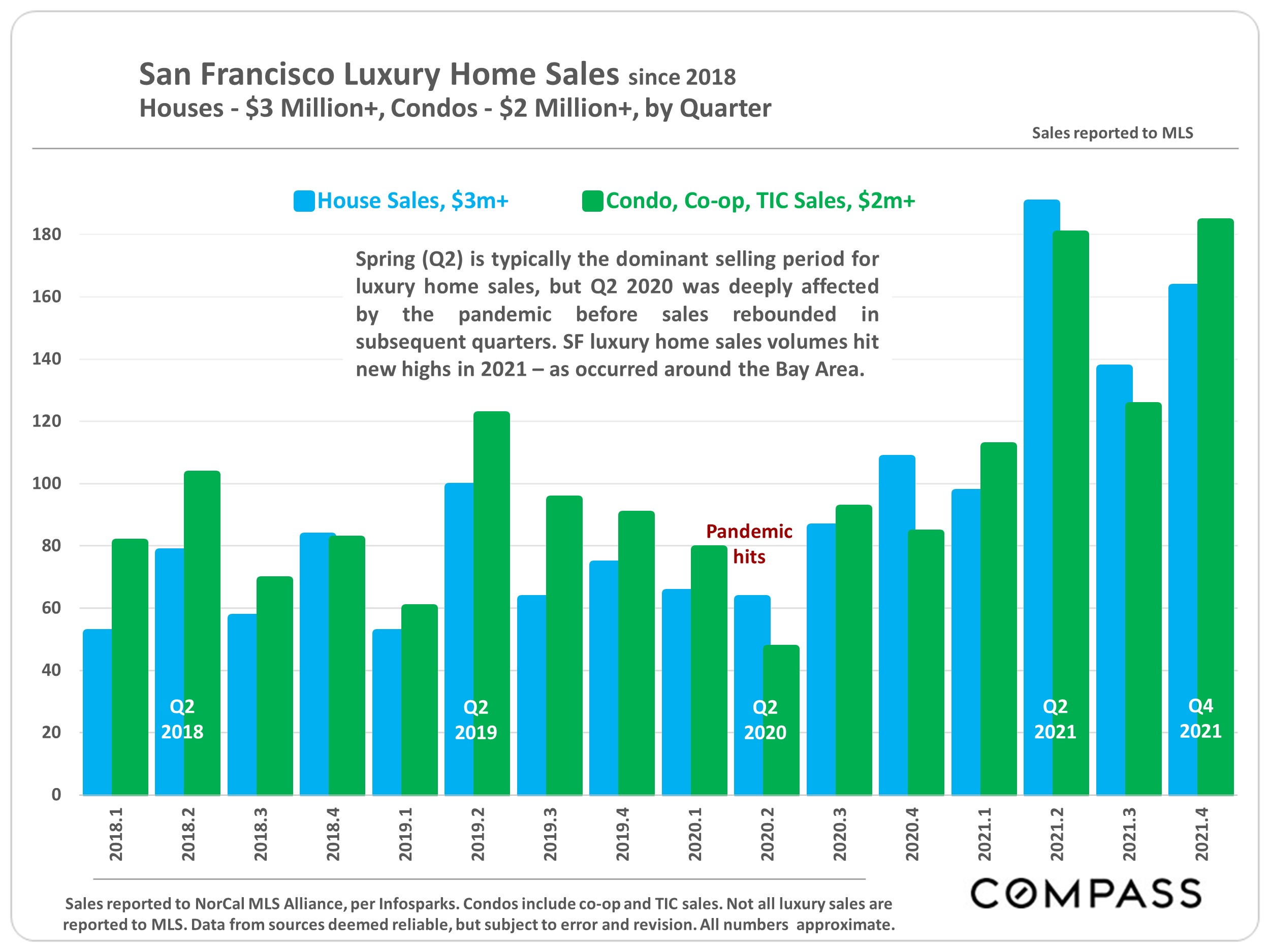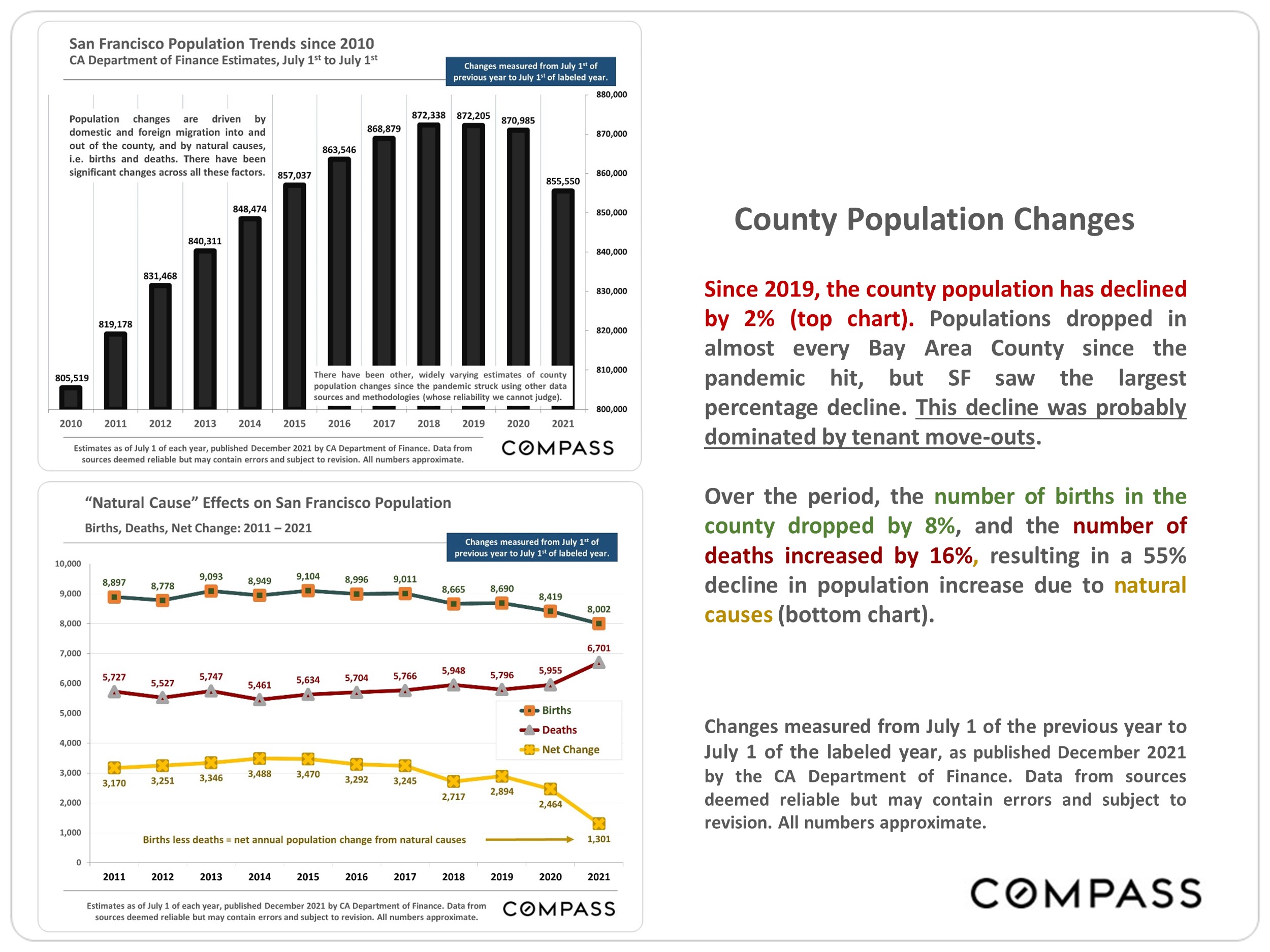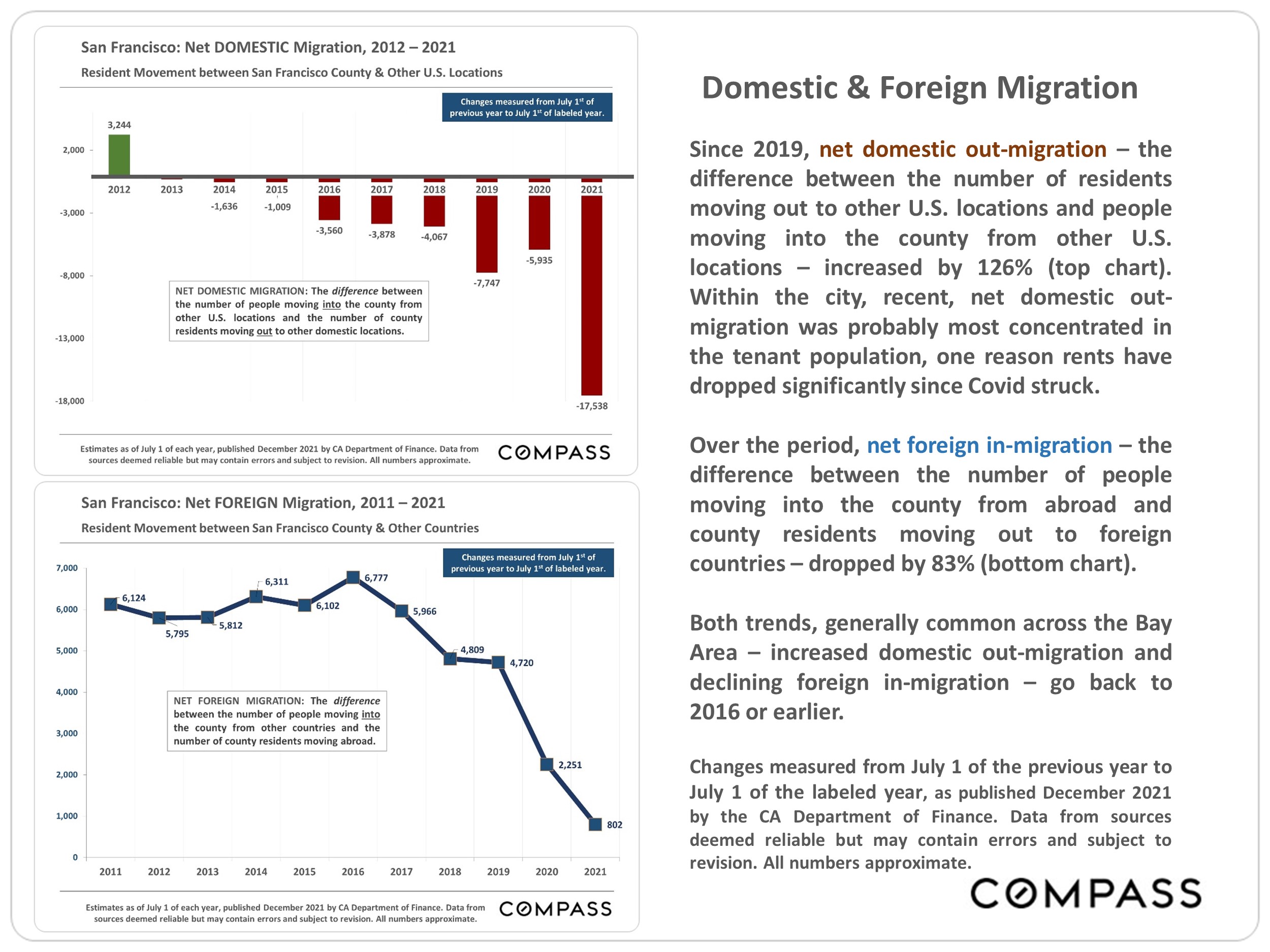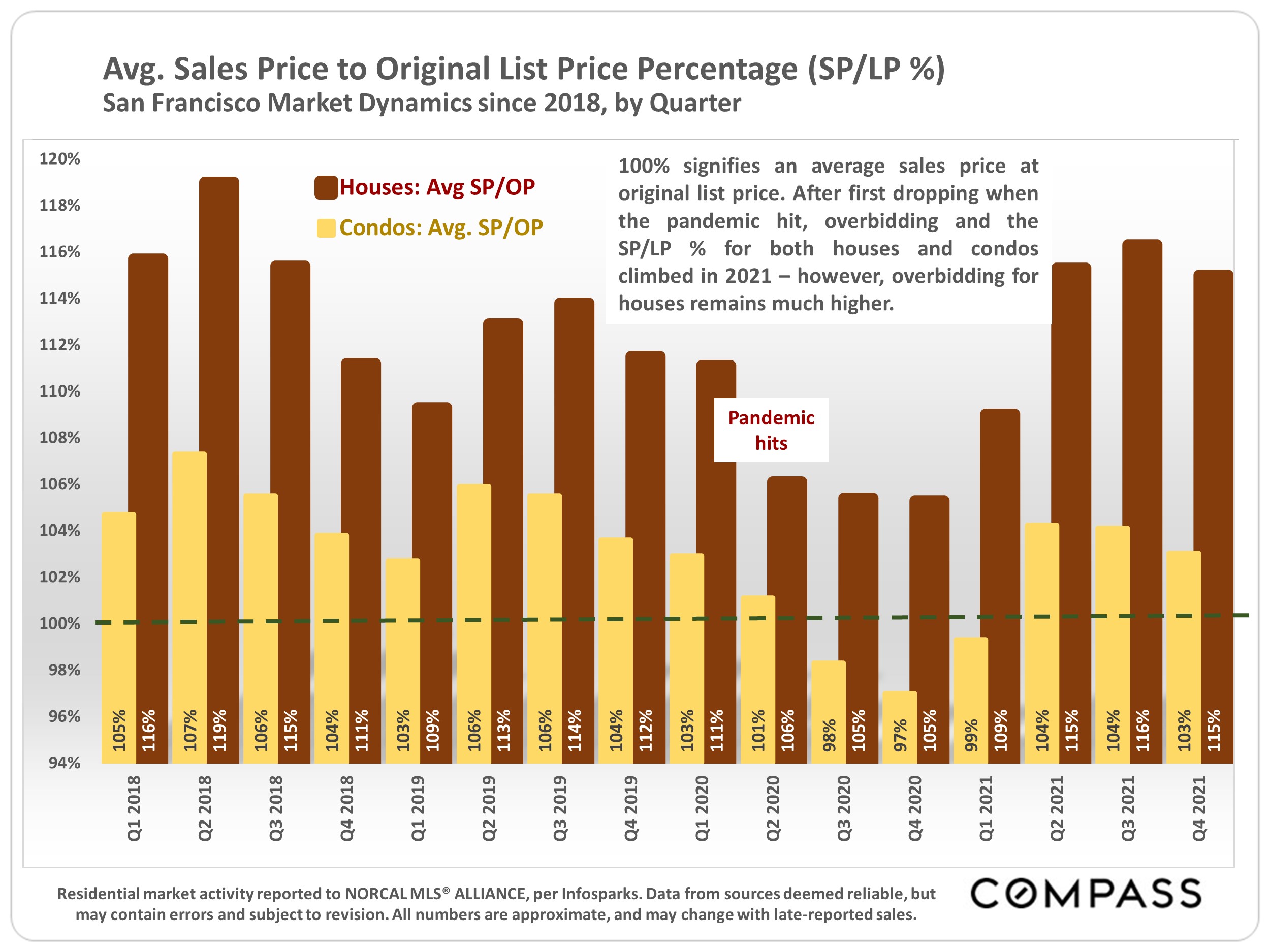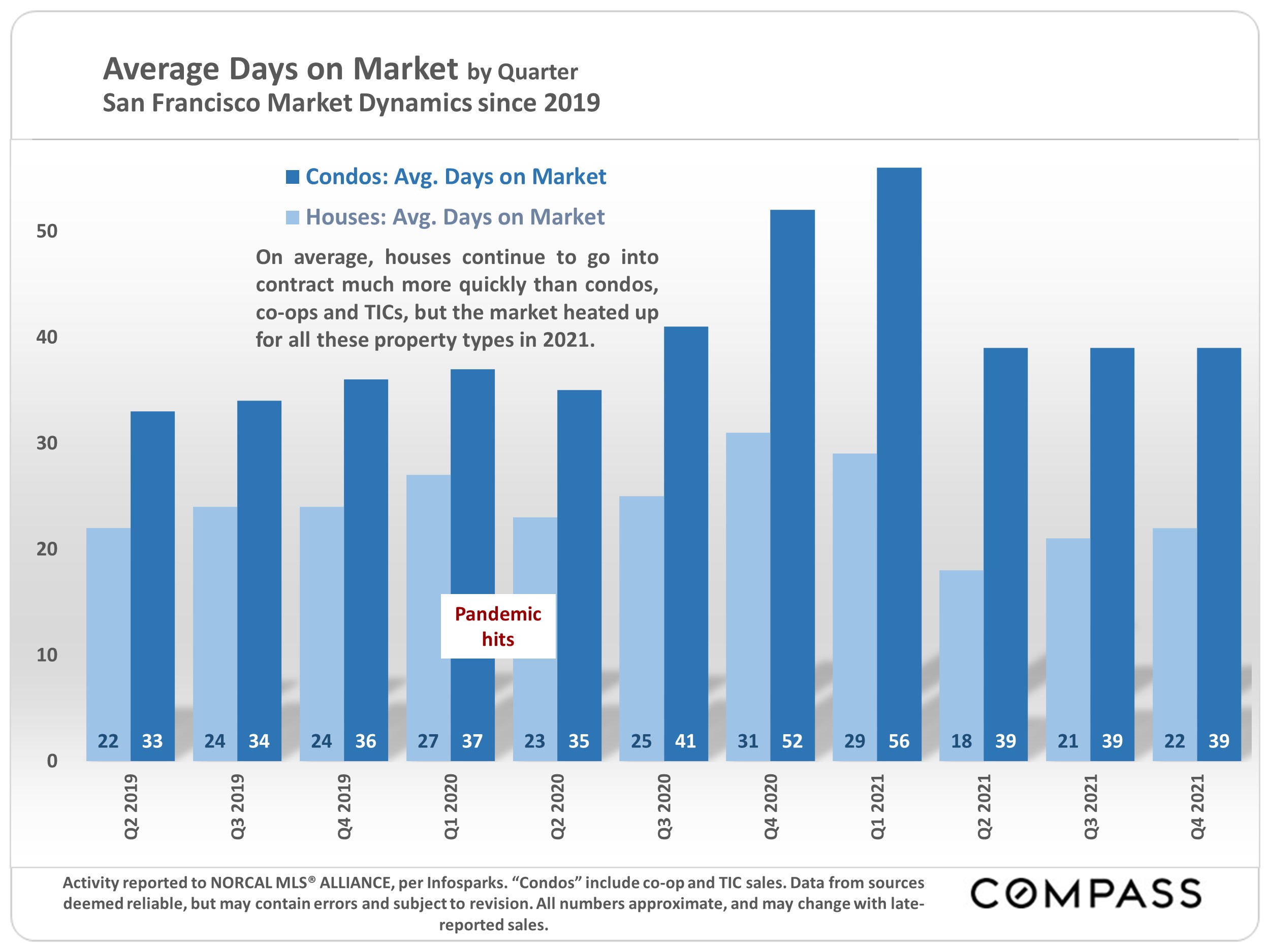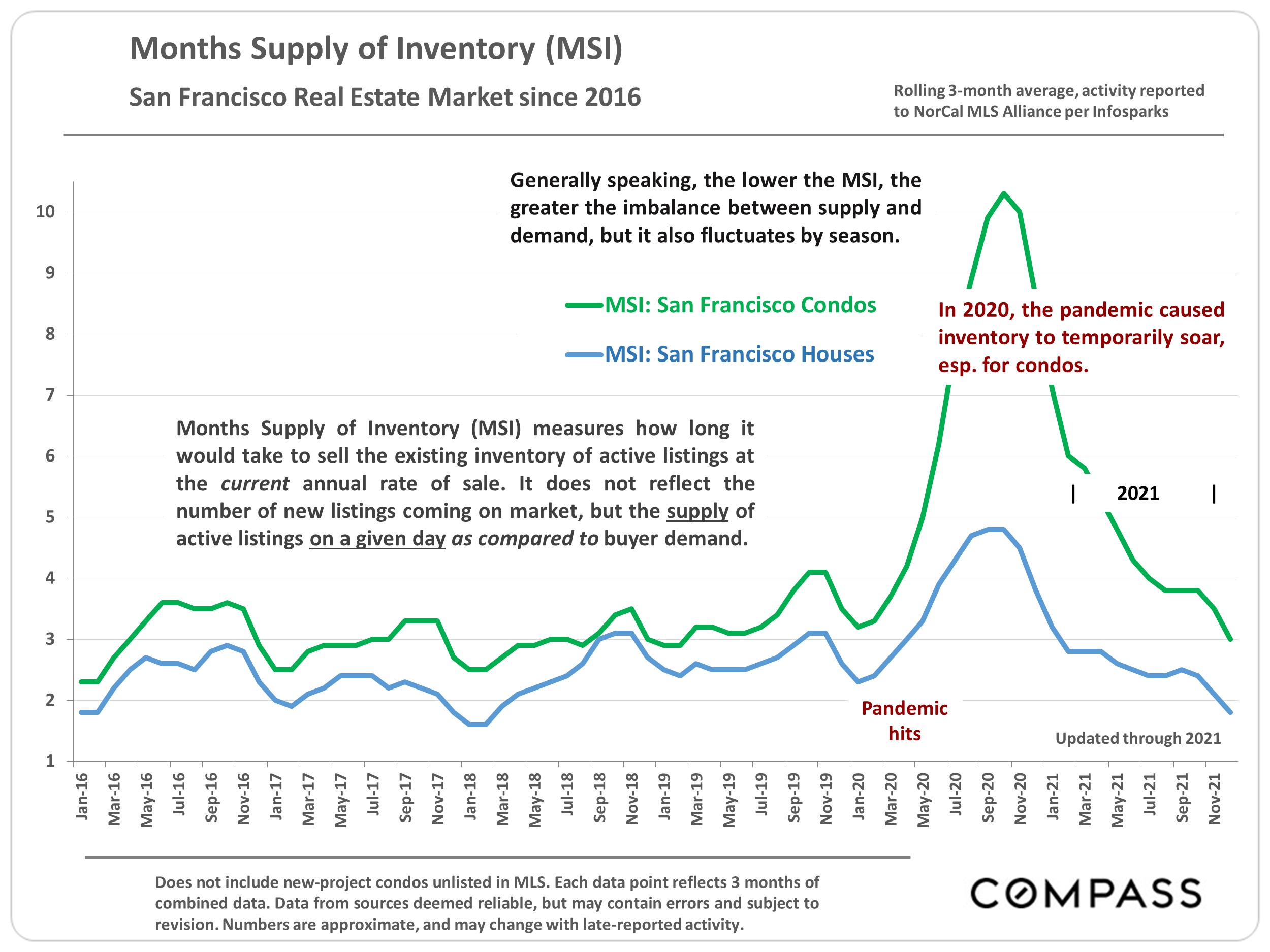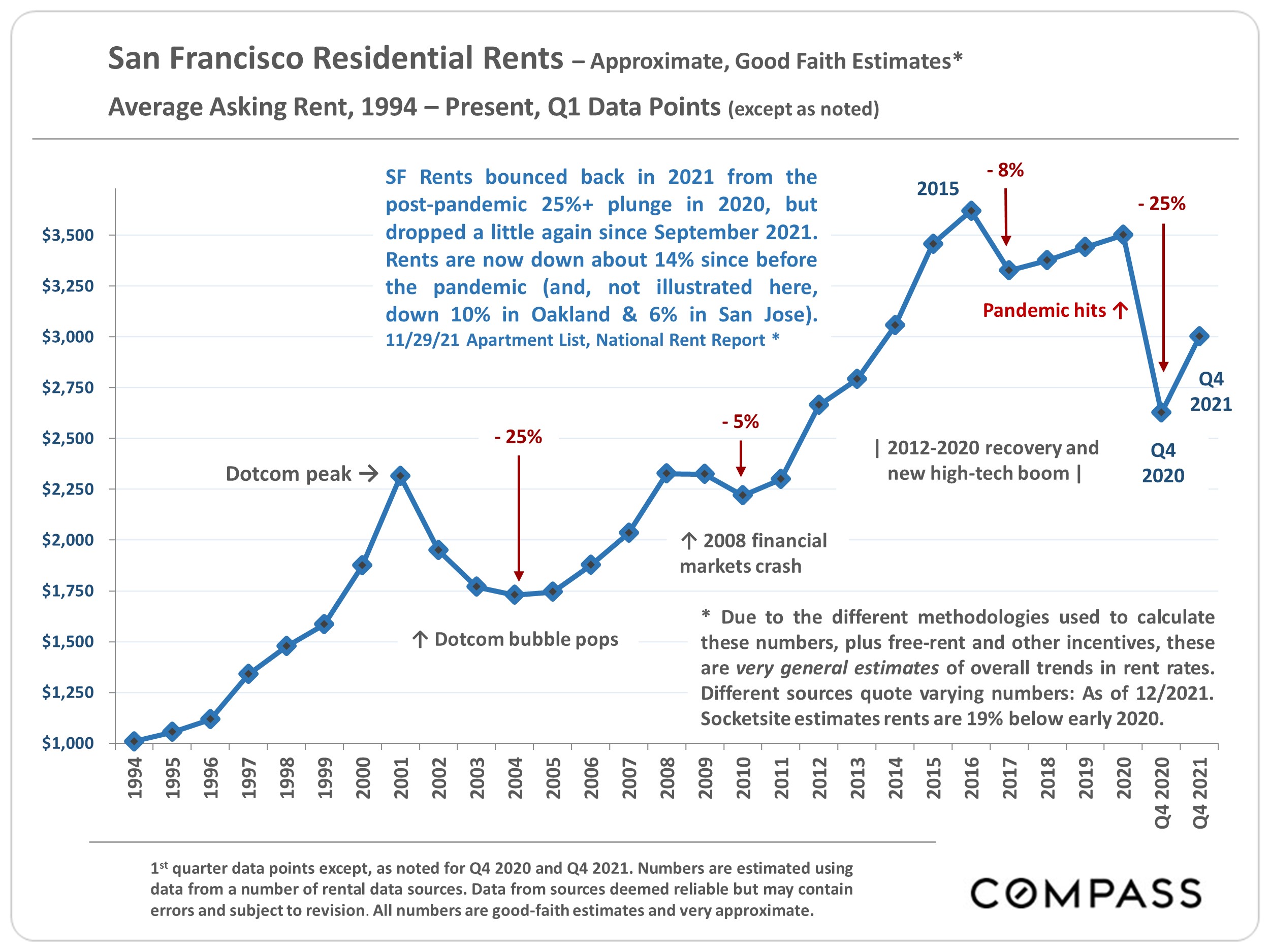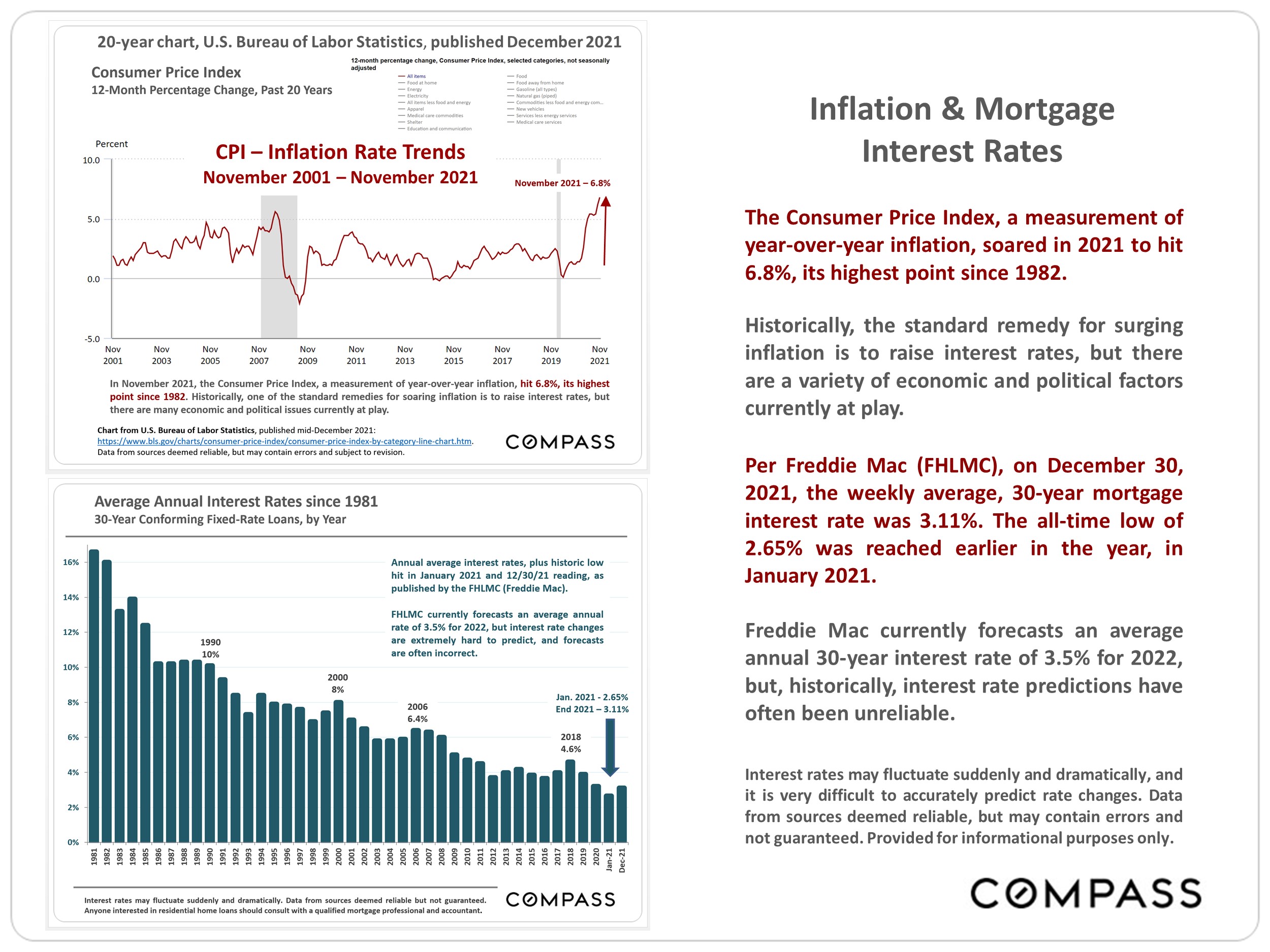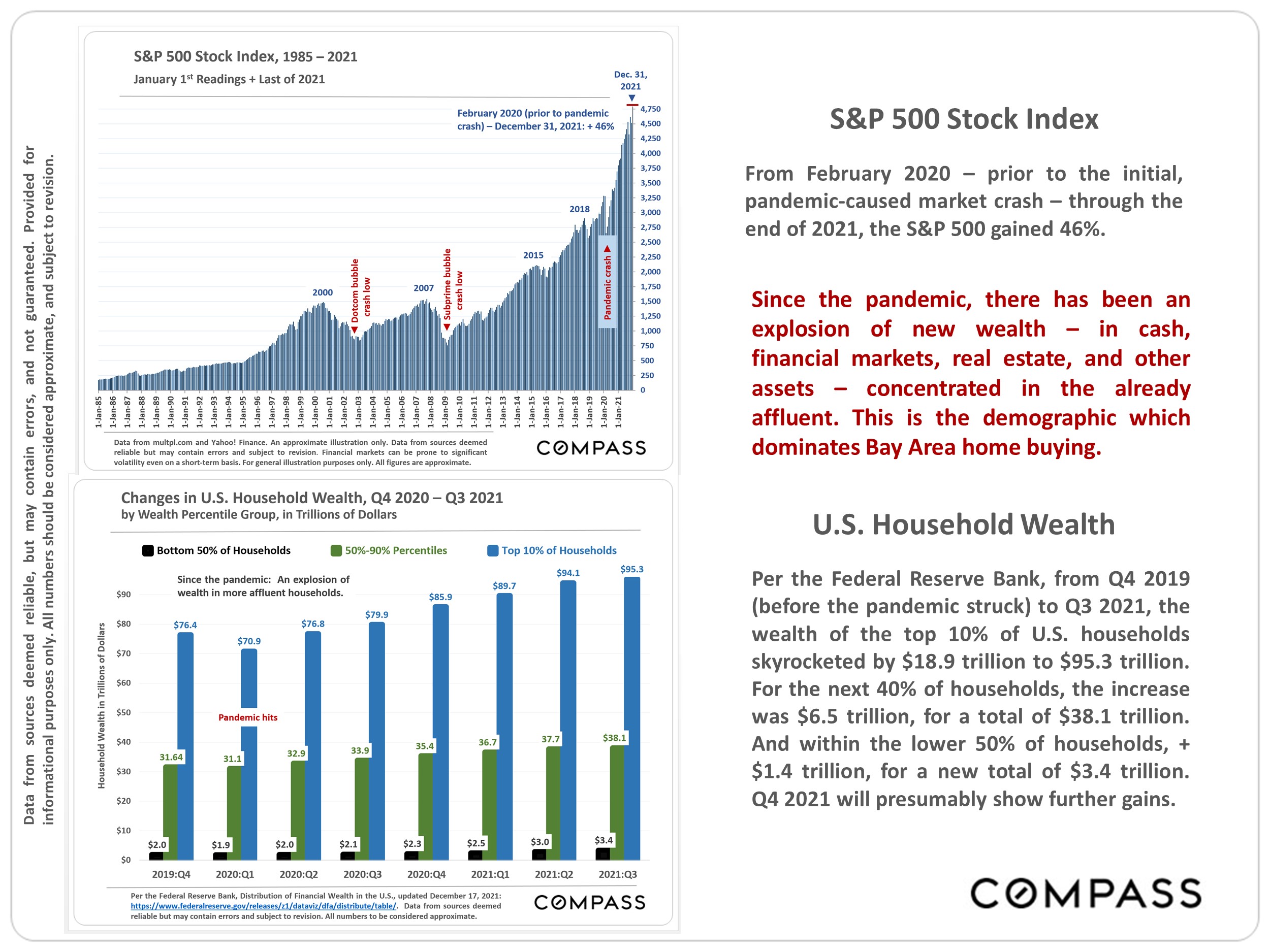 Our New Office Location is:
3850 24th Street, on the corner of Vicksburg and 24th Street in Noe Valley!
As always, we hope you're doing well and staying safe. If you need any help or information about the market or just want to say hello, please feel free to contact us anytime.